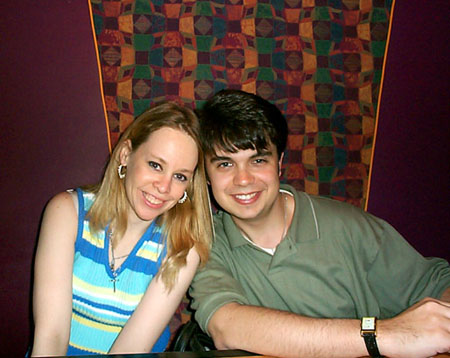 Lisa and Ben burned some frequent flyer miles and flew us to Rhode Island.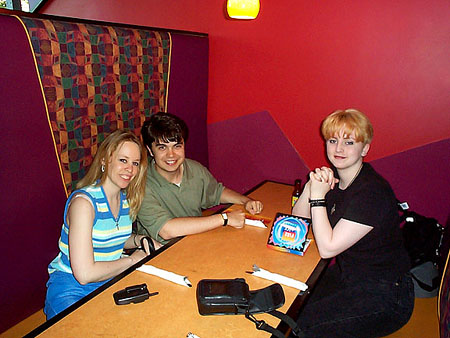 First stop was this swanky restaurant in Providence...
That's no restaurant, that's a SPACE STATION!
Providence is the capitol of Rhode Island.
(Rhode Island isn't really an island...talk about fraud!)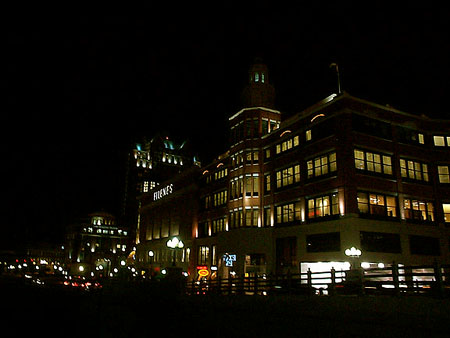 Providence by night.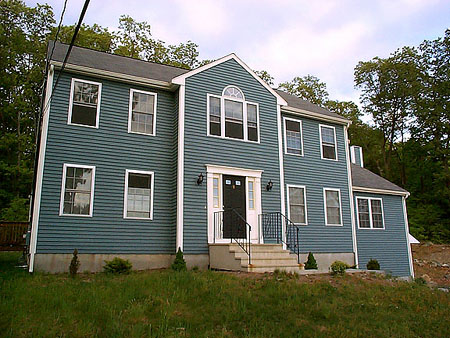 This is my sister's nifty house.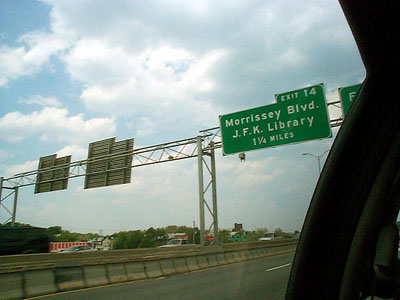 On the way to Boston, we passed Morrissey Blvd!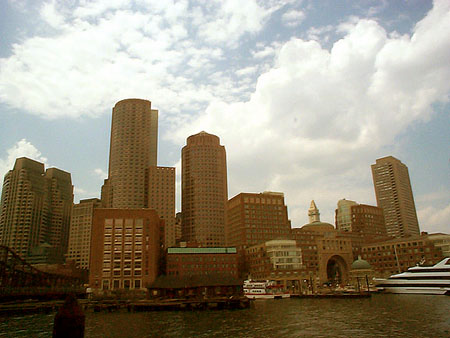 Boston!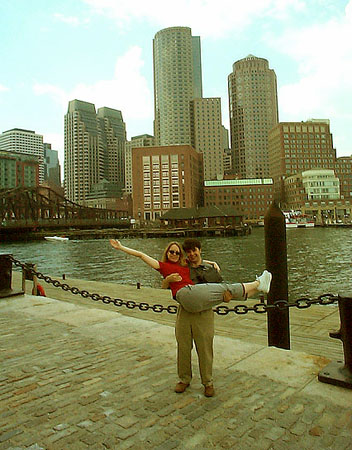 Lisa and Ben take us on a whirl wind tour of the streets of Boston.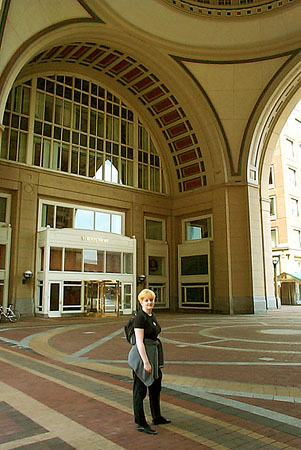 Jerusha likes the architecture...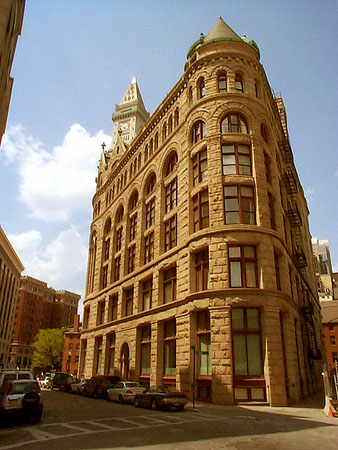 We find a lot of cool buildings there...
---
All images, format, content, and design are copyright © 2004 Bradford Hardman. No part of these pages may be reproduced without the express written consent of Bradford Hardman. Licensed character names and images are copyright © their respective companies.