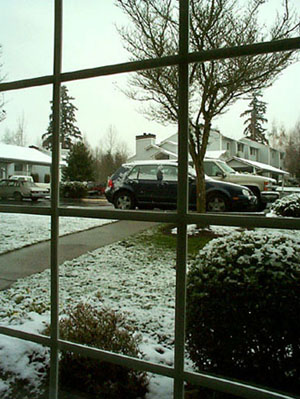 Woke up one morning and found snow outside the window.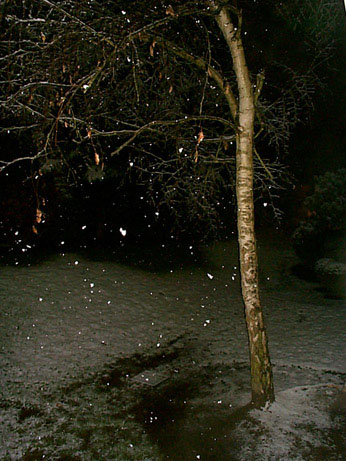 It snowed all day and all night...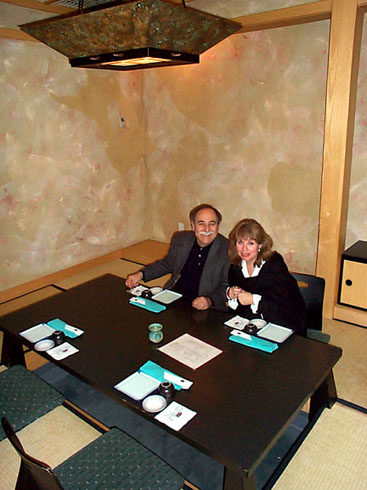 But that snow didn't stop Uncle Richard and Aunt Ana Maria from visiting us!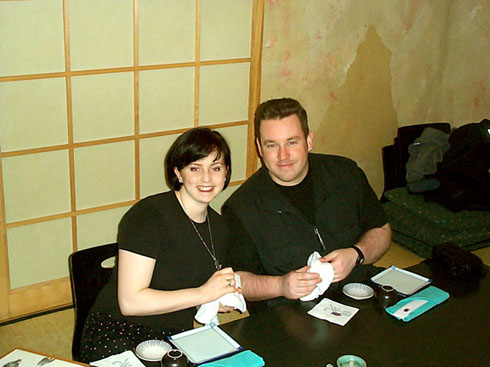 We ate at this fancy Japanese place.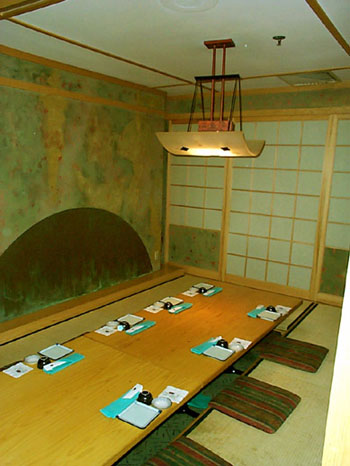 We all loved the way the place was decorated.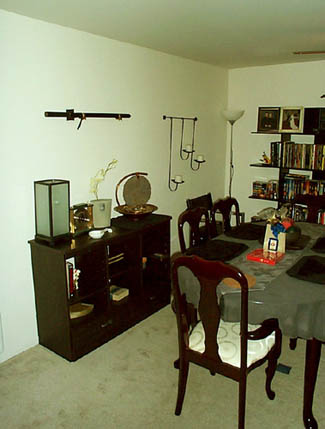 Did I mention that we moved?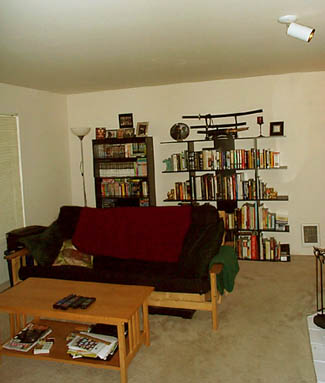 We did.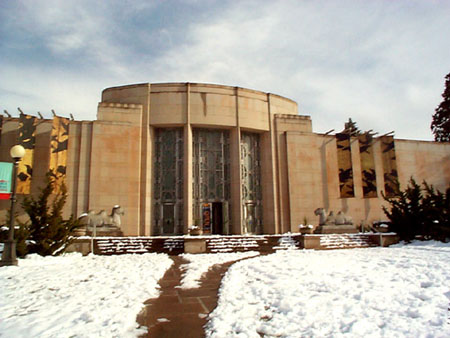 The next day we went to the Seattle Asian Art Museum.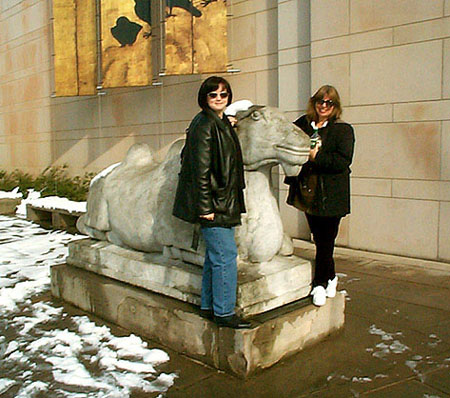 Outside they had stone camels...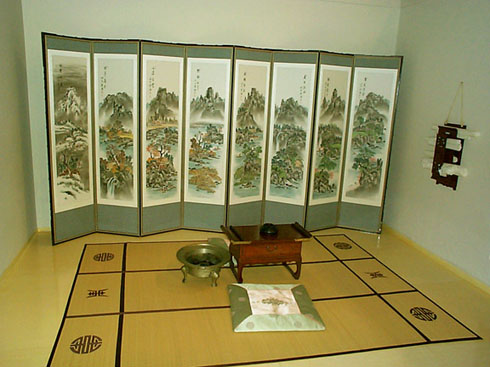 Inside, they had cool displays and stuff.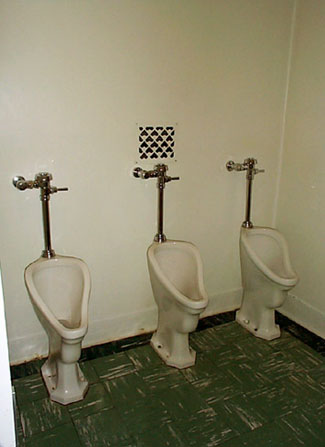 Sorry. I felt we needed at least one bathroom shot!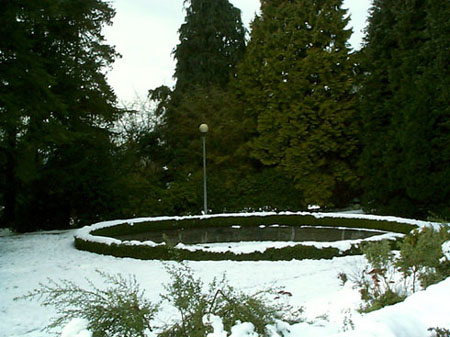 The snow makes everything look pretty.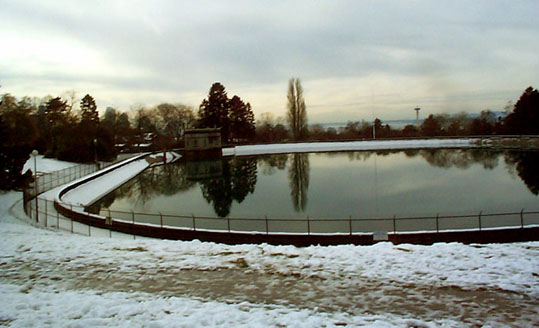 Can you see the Space Needle? From here it looks like the Space "Pin"

---
All images, format, content, and design are copyright © 2004 Bradford Hardman. No part of these pages may be reproduced without the express written consent of Bradford Hardman. Licensed character names and images are copyright © their respective companies.