Belle's Art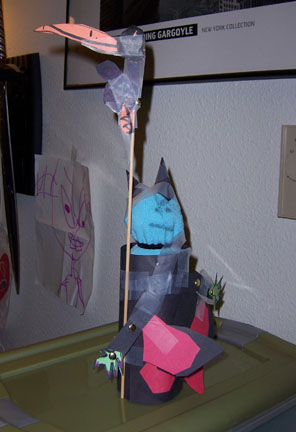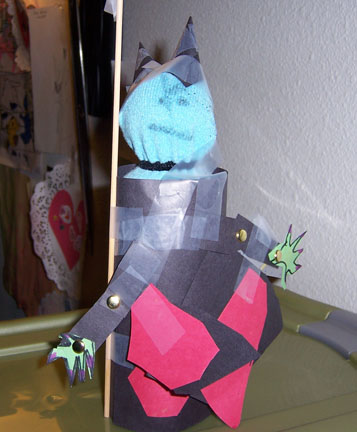 This is a Maleficant puppet. Belle came up with the idea and how to make it all by herself. She also made all of it with VERY little help. All mommy did was put the little paper joints in. June 2007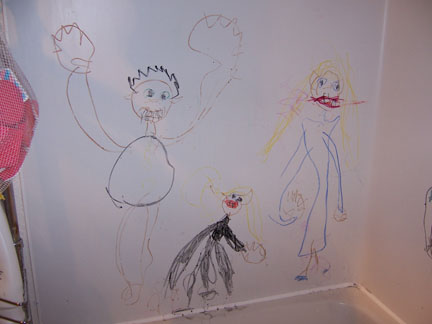 Daddy, Belle, and Mommy May 2007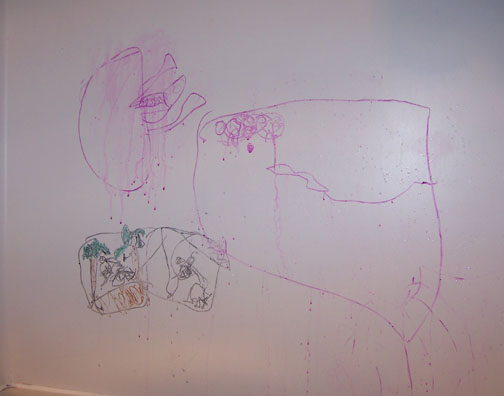 This is a website: The first page is the big purple square, then you click and go to the other purple page, then you click there and go to the smaller pages where you can color... totally Belle's idea. :) May 2007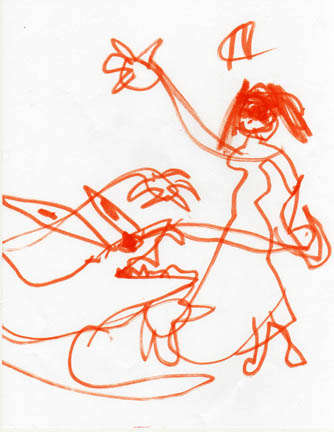 Belle's World of Warcraft character she drew. March 2007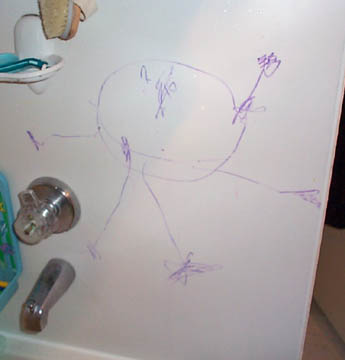 New bathtub art.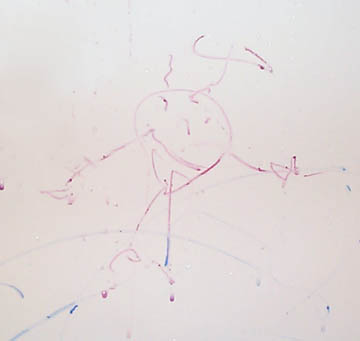 This is a picture of a character Belle likes on TV called (Mo from the "Doodlebobs"). She drew this all by herself in the bathtub! It's really amazing... a head, arms, legs, facial features and even hair! She was 2 when she drew this (around 27 months to be exact).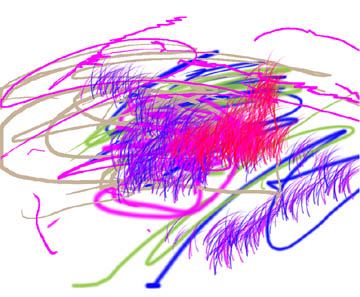 Belle's first Photoshop lesson with Mommy produced this. Belle colored this all
by herself with Mom's Wacom tablet in Photoshop. :) I'm SO proud!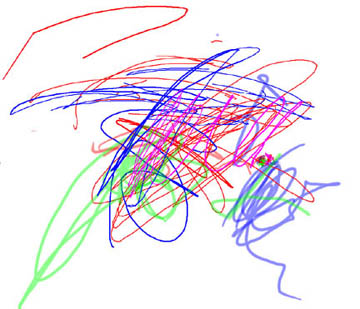 Second masterpiece by Belle.