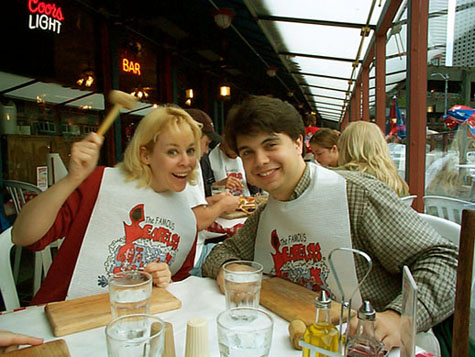 Memorial Day weekend, Lisa and Ben came to visit us.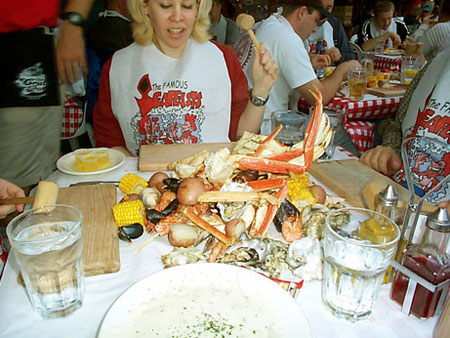 We ate at a place called "The Crab Pot"
They just dump a bucket of shellfish on your table and let you at it...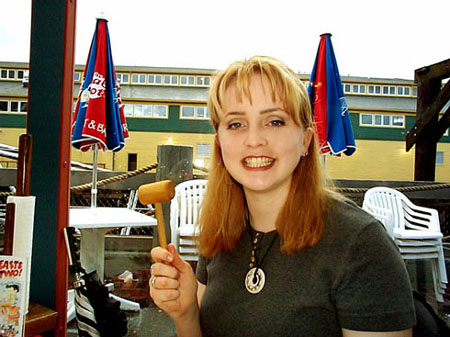 It's one of the few places you get to wack your food before you eat it.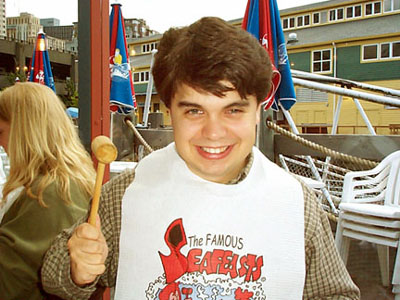 Ben was all set to wack something...anything!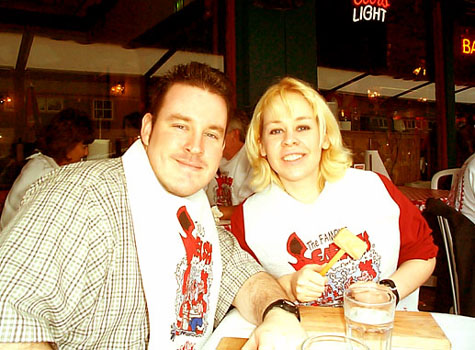 Lisa and Me, 2000. (Nice to see that we are both pale.)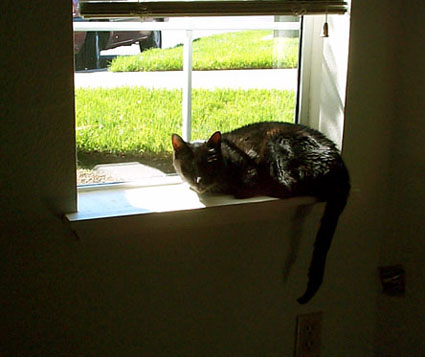 Our cats can be found in one of two places in our home:
The window sill or...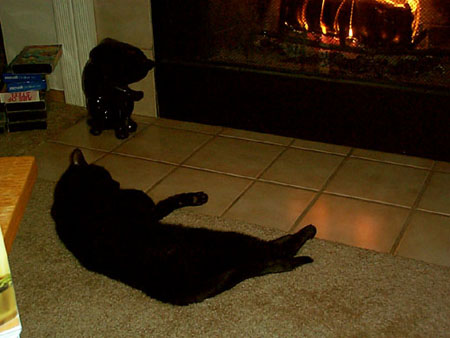 Or paralyzed in front of the fireplace.
---
All images, format, content, and design are copyright © 2004 Bradford Hardman. No part of these pages may be reproduced without the express written consent of Bradford Hardman. Licensed character names and images are copyright © their respective companies.