Alabama Family...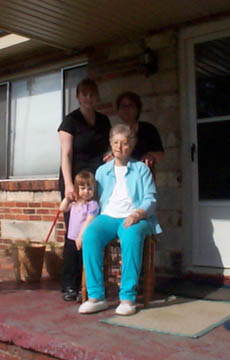 4 Generations in this picture!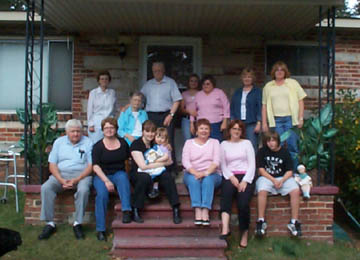 The Family.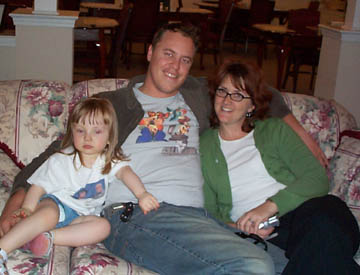 Belle with Uncle Jeremy and Aunt Lissy.
(I tried to warn her not to sit next to newly engaged people... they get too sappy.) :)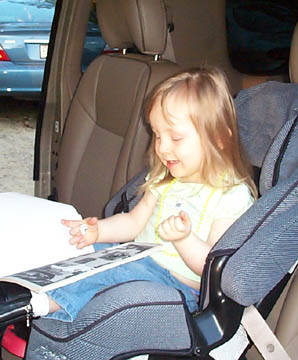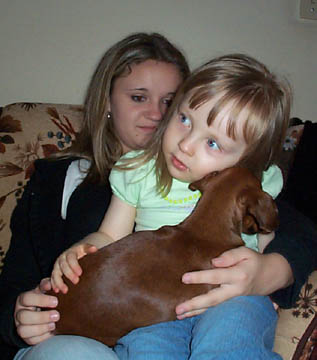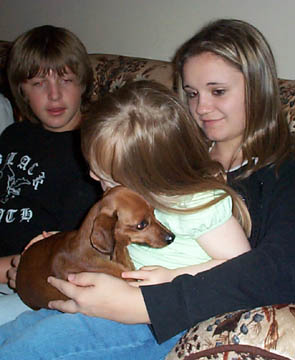 Belle with "Criket"... the dog. The girl is Blair who is... umm... let me try and
remember.... okay Blair is Belle's 2nd Cousin Once Removed. :)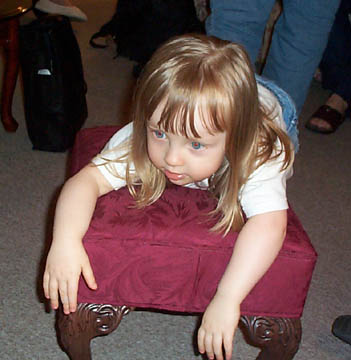 Belle flying.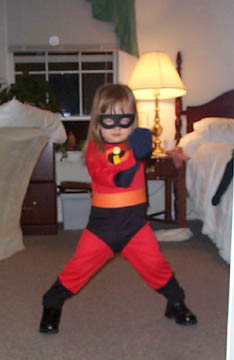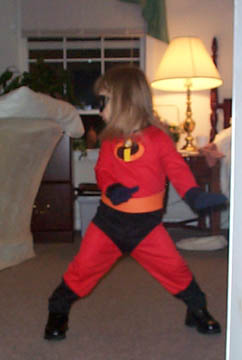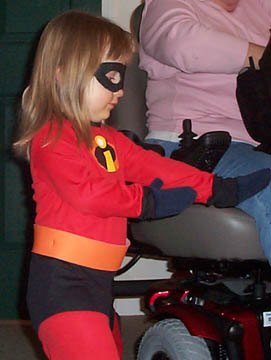 Belle shows off her superpowers.